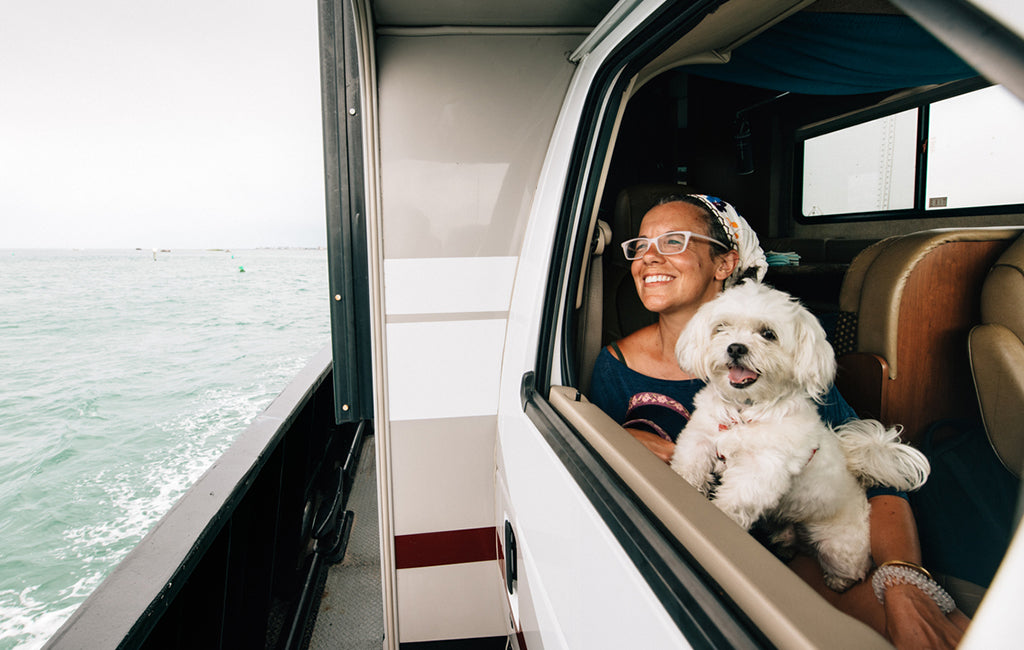 Summer is the perfect time to hit the road with your dog. Whether you're going on a road trip or taking a destination vacation, there are plenty of reasons to bring your dog with you. But you'll need to do a little extra planning to make sure things go smoothly. These six tips can help ensure your trip with your fur baby is a success.
#1 Start with a Shorter Trip
Road trips can be stressful for dogs, so start off with shorter day or weekend trips. This dry run will give you practice and help you identify changes you might want to make before taking a longer trip. It can also make your  dog more comfortable with traveling for longer periods.#2 Find Dog-Friendly Lodging and Destinations
#2 Find Dog-Friendly Lodging Destinations
When planning an overnight trip, look for dog-friendly lodging options ahead of time. The options can be limited in some areas, so you'll need to carefully plan your trip.
BringFido is a helpful tool that lets you search not only for dog-friendly lodging, but also for restaurants, activities, events and services that welcome dogs. Be sure to carefully review any requirements that a lodging facility might have for your dog ahead of time.
#3 Take Steps to Keep Your Dog Comfy
When choosing the vehicle that you'll take on your trip, keep your dog's comfort in mind. A larger vehicle with plenty of space in the back where your dog can stand up, move around, and lie down is ideal. Plan to bring along a dog bed or blanket to make the vehicle as comfortable as possible.
Renting an RV can solve many challenges when you're traveling with dogs. Even a small RV offers plenty of space for him to move around. It also eliminates the challenge of finding dog-friendly lodging.  
#4 Tune Up Your Vehicle
Before you hit the road, have your vehicle tuned up and evaluated by a mechanic. A tune-up can help to identify any potential issues that might cause you trouble while you're on the road. This can also reduce the chances of your vehicle breaking down, which can be stressful for both you and your dog.
When you have your vehicle tuned up, make sure that your roadside assistance plan is current. If you don't yet have a roadside assistance plan, you might want to subscribe before traveling with your dog during the summer.
#5 Get Your Dog's Vaccines Updated
If your dog hasn't been to the vet recently, make an appointment to ensure that his vaccines are up to date. If your dog will be boarded at any point during your trip, he'll likely need vaccination proof and possibly a health certificate. Your vet can provide these documents.
When traveling, it's always best to carry copies of your dog's vaccine certificates with you. If your dog is ever injured or needs veterinary care during your travels, having this information can help a vet to better care for him.
#6 Use CBD to Help Reduce Stress
Even with careful planning, a road trip can still be stressful for your dog. Consider using a product like Zebra CBD Canine Stress & Calming Chews to help promote a calm, relaxed demeanor. These chews have a calming effect on your dog's nerves. Consistent daily use will better ensure your dog experiences all the beneficial effects of CBD, so be sure to introduce them well ahead of your trip.
Traveling with your dog can be a fun, rewarding experience for the entire family. With some extra planning, you can help ensure that your trip goes well, and that your dog stays calm and relaxed during the adventure.