Find out what people are saying about Zebra CBD!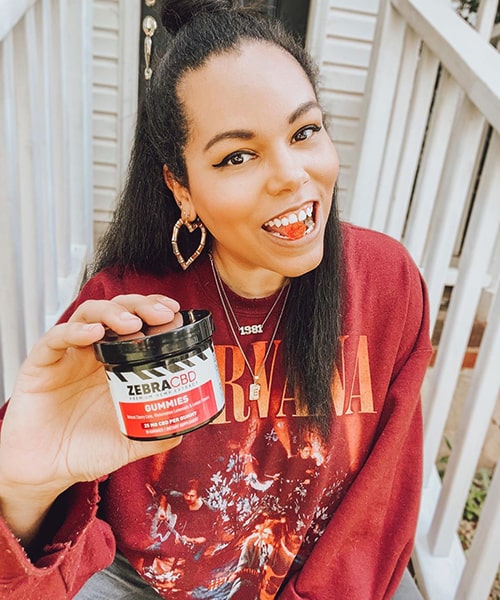 Erica @mamaincolour
With everything that is going on in the world, working on managing my stress is so important. Having some quiet time to myself to just chill and think really helps me center. Adding Zebra's CBD Gummies to my daily routine has helped me stay super relaxed and calm. The citrus-inspired flavors are so yummy.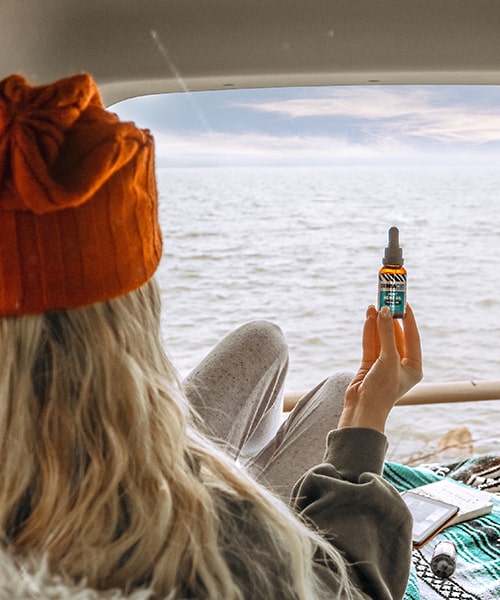 Megan @megantamplin
I was searching for a new product to add to my regimen that would help with overall health and wellness and that's when I found Zebra CBD. I tried the mint hemp oil as well as the Mood & Calm Tablets. (P.S. they're chewable so if you have trouble swallowing pills like I do then these are perfect!)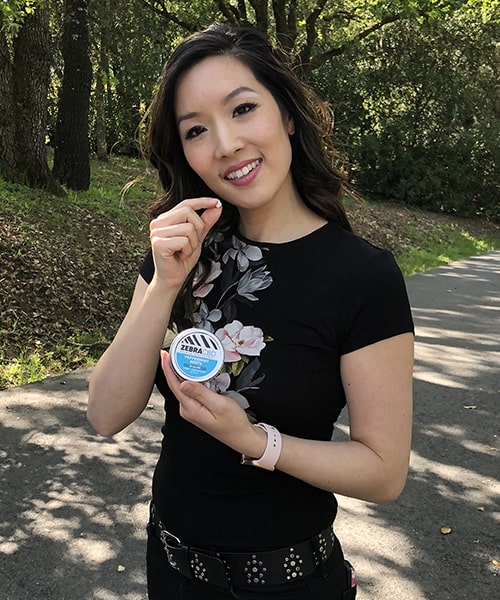 Katie @katiemelanielam
I've been experimenting with ways to keep calm and focused. Zebra CBD mints help improve my mood and give me fresh breath. I love having the mental clarity necessary to conquer my day, and a dose of minty freshness and premium CBD oil for everyday wellness does just that! Plus, I'm noticing better sleep overall!
CBD Reviews From Our Valued Customers
As a CBD brand that values customer service and transparency, the Zebra CBD team brings CBD (cannabidiol) benefits and discoveries to our customers, who are at the center of everything we do. Our CBD brand's premium hemp extract products are developed with our customers' needs in mind, then formulated and tested, and then tested a second time. We introduce full-spectrum and broad-spectrum CBD products only when they meet our stringent standards for premium ingredients and align with our Label Accuracy Guarantee™. We also publish third party certificates of analysis to verify all label claims. This adherence to quality and transparency ensures that the pure CBD you receive from Zebra CBD comes with no adverse events or unwelcome surprises.
Our customers' product reviews and CBD reviews are an invaluable resource for us and potential users alike. They help shed light on how our CBD products may provide pain relief, alleviate anxiety, reduce inflammation, and aid in managing chronic pain. This feedback is a testament to our commitment to meeting our customers' needs and expectations.
In addition to real CBD product reviews by our customers, we want to provide as much detailed information as possible to help you on your journey with our premium hemp extract CBD. Our CBD 101 guide and Zebra CBD blog provide factual information and education around CBD health & wellness, CBD nutrition, CBD potency and dosage and more.
Our stance is clear: We go above and beyond to ensure all of our ingredients — from processing to packaging to your front door — maintain strict quality standards, and satisfaction is always guaranteed.