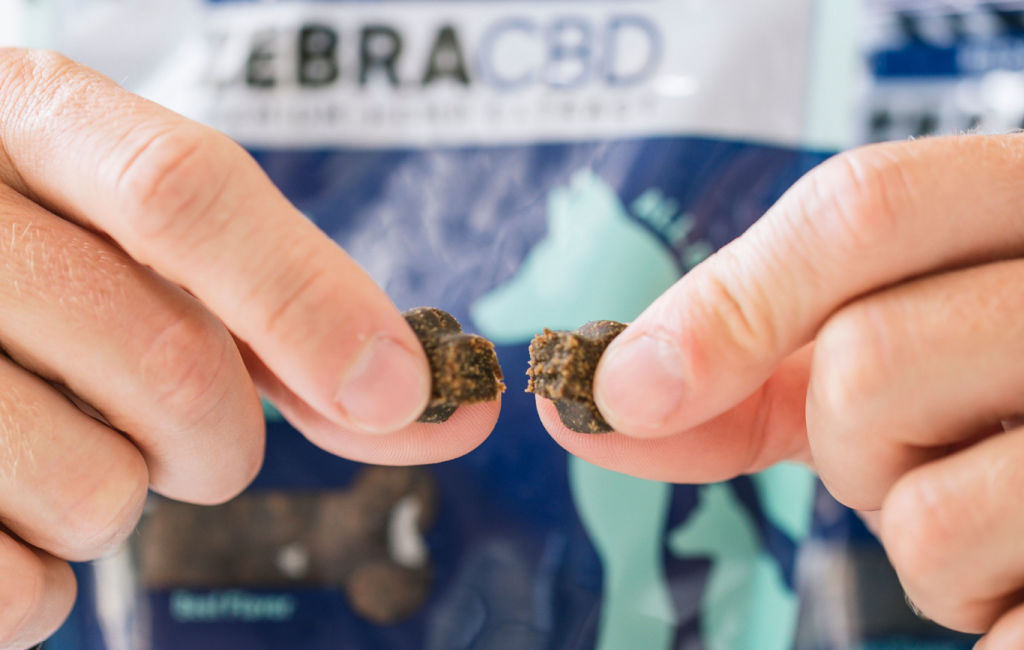 If you've carefully chosen the best CBD brand for your dog, you may be wondering what is the best way to give these products to him? The answer depends on the product you're using and the methods you and your dog are comfortable with.
In our Part I, we went over how to give CBD to your dog topically or rub on his gums. But there's a third way you can give CBD to your dog, and it might be the easiest of all.
CBD Chews For Dogs
Giving CBD to your dog is easy, with our beef-flavored CBD Joint & Hip or CBD Stress & Calming chews are easy to consume CBD chews for dogs. Using this method, the CBD will be absorbed through your dog's digestive system, and will then enter his bloodstream. It will take 30 minutes to an hour for your dog to feel the effects, which will last for six to eight hours, so it's important to carefully plan CBD dosing.
How to Give Multiple CBD Products to Your Dog
In some cases, you might want to use multiple products to support your dog in different ways. For instance, you might feed both Zebra CBD Joint & Hip Chews and Zebra CBD Stress & Calming Chews to promote a relaxed outlook as well as support hip and joint health. 
How to Give Your Dog the Right Amount of CBD
At Zebra CBD, our products feature labels with detailed dosage information. Our chews and oil are dosed according to your weight, so it's best to double-check your dog's weight before feeding him any CBD products. You can do this by standing on a scale while holding your dog and then deducting your weight, or you can have him weighed at your veterinarian's office.
If your dog ingests more than the recommended dose, you should immediately consult a veterinarian. (These products are for use in adult dogs only and should be kept out of reach of children and other pets.)
When you start giving CBD to your dog, always start with a low dose. It's a great idea to keep a journal detailing any changes you see in your dog, since this can help you to better identify when the product takes effect. You can also evaluate any dosage changes you may need to make.
Finding the balance of the right CBD product, dosage and administration form can take some time. But in the end, if you're patient and choose a trusted CBD brand, you can expect to see some positive changes in your canine companion.