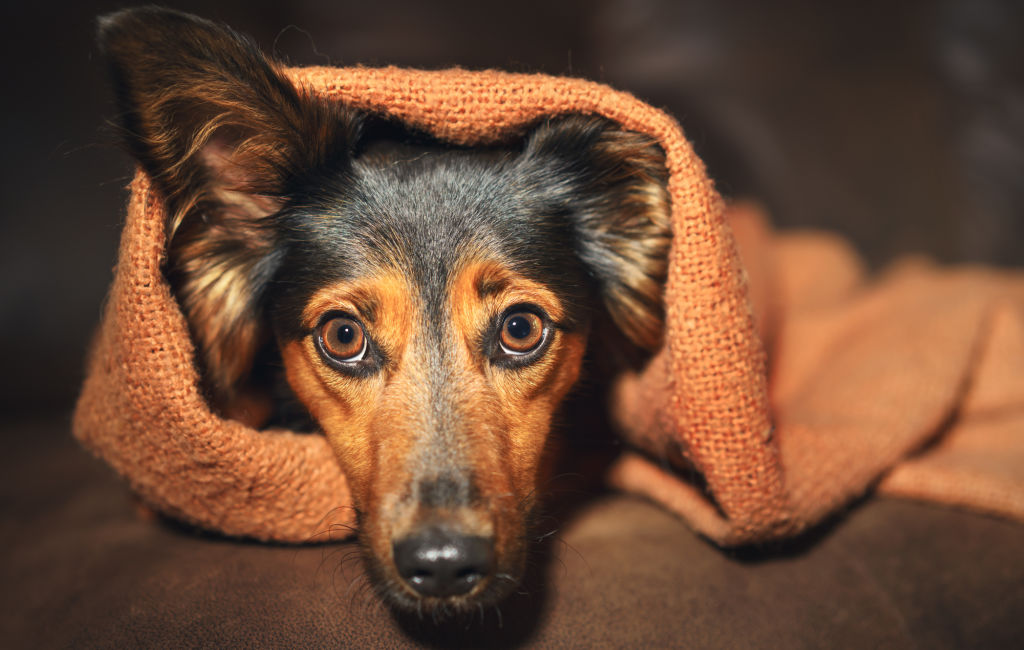 Many dogs sleep soundly through the night, but sometimes dogs suffer from sleep disruptions, just like humans. You may find that your dog has trouble falling asleep, is restless at bedtime, and may wake up repeatedly during the night or may wake up unusually early. This can be a frustrating experience for your dog, and you're probably looking for ways to help him.
If your dog is having trouble with sleeping soundly, you can use CBD to help both of you get a restful, peaceful night's sleep.
How CBD Can Help Dogs Sleep
CBD can promote important factors, like a calm demeanor and reduced stress. Certain CBD products also support these factors and can help your dog to get better quality sleep.
Promote a Calming Effect
CBD products can promote a calming effect, supporting relaxation and balanced behavior in your dog. Certain products, like CBD calming chews for dogs, include CBD and other ingredients that promote a calm demeanor. Omega-3 fatty acids support normal brain function. German chamomile, zinc and magnesium may also promote the relaxation your dog needs to get some sleep.
Help with Stress
Dogs may experience many sources of stress, including stress when separated from you; stress that arises from recent household changes, like the addition of a new pet or baby; and stress prompted by an event like fireworks or a trip to the vet. This stress can leave your dog feeling unsettled and unable to get the quality sleep he needs.
CBD products can help your dog to better cope with stress. The broad spectrum THC contained in Zebra CBD Canine Oil may help with stress and sleep, and the included hemp seed oil promotes normal, healthy brain activity. Your dog will start to feel the effects of the oil within 15 to 45 minutes, and the effects will last for 4 to 6 hours, perfect for administering just before bedtime.
Reduce Joint Discomfort
Stiff, achy joints can make it difficult for your dog to fall asleep and stay asleep through the night, but CBD can help to reduce joint discomfort to keep your dog more comfortable. Zebra CBD Joint and Hip Chews support hip and joint function. Broad-spectrum hemp extract has been vet-reviewed and helps to ease joint stiffness. Additional ingredients like green lipped mussel, omega-3 fatty acids, and hydrolyzed collagen type III support joint mobility.
Additional Ways to Help Your Dog Sleep
CBD can be particularly helpful when you pair it with other strategies to help your dog get a good night's rest. If your dog is still highly active at bedtime, try to create a routine that helps him recognize when it's time to settle down and rest. Ensure that he gets plenty of exercise throughout the day, and try to take him out for a walk or a play session in the late afternoon to burn off any extra energy before heading to bed.
Take a look at your home's bedtime routine, too. If you're rushing to get the kids and everyone to bed and find that you're stressed about bedtime, your dog may pick up on this stress. Creating a calm environment and a bedtime routine can set your dog up for successful sleep.
You may need to try a few different Zebra CBD products and lifestyle changes to find the combination that works just right for your dog. Once you do, though, your dog will be better rested, and you'll be able to sleep well knowing that your best friend is content.