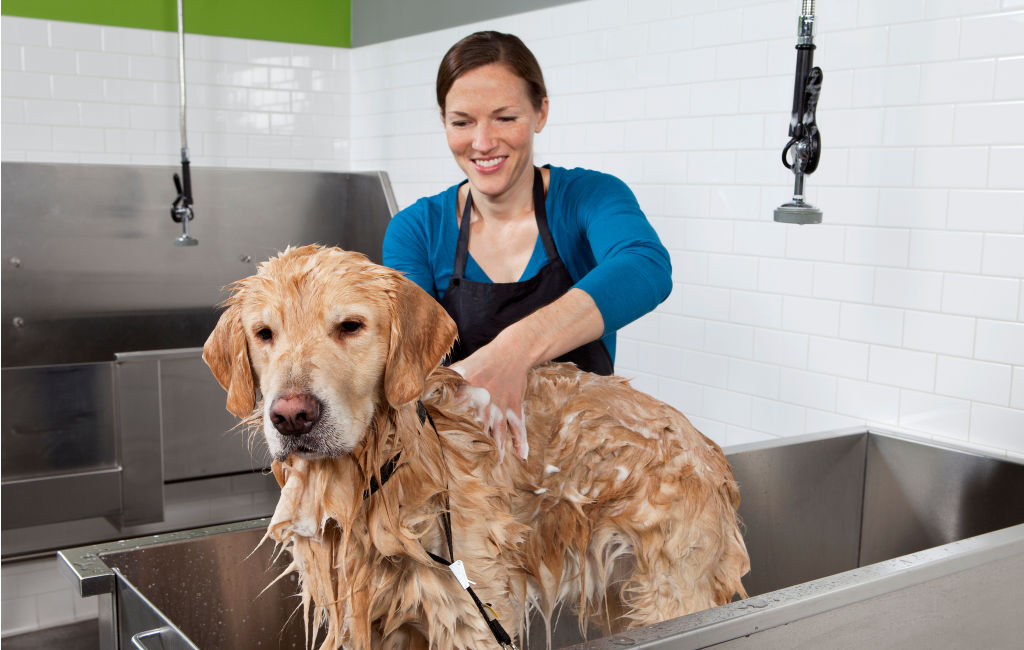 It's common to regularly take younger dogs to the groomer, but as your dog ages and starts to slow down, you might wonder if you should continue with this practice. If your dog is stiff and moving more slowly, you won't want him on the grooming table for hours on end, but grooming still has important benefits for senior dogs. You may need to make some adjustments, but chances are the benefits make it worthwhile to continue professional grooming for your senior dog.
Better Mobility
Grooming plays an important role in your dog's mobility and comfort. If your dog's nails grow too long, they can push up into the pad and even alter his stance. Regular nail trims — a part of grooming — help your dog to maintain an optimal posture for increased comfort and easier walking.
Grooming also addresses issues like matted fur. Addressing mats early on keeps them from becoming difficult to remove, making the process easier and more comfortable for your dog.
Cleaner and Healthier Skin and Coat
Grooming also provides benefits for your dog's skin and coat. As your dog ages, he may be less able to thoroughly groom himself. For example, a thorough professional grooming addresses areas around his tail that he can't easily reach. Your groomer can identify any potential issues, like hot spots. They may use a moisturizing shampoo to help hydrate dry, itchy skin, or may recommend use of a product like a CBD balm to help soothe irritated skin.
Don't forget that groomers may spot other issues, like ticks and fleas, during a bath or grooming. They can alert you to these issues and you can take steps to address them early on, before you're dealing with an infection, a sick dog or an infestation of pests in your home.
A good grooming can leave your dog more comfortable. A springtime grooming when your dog is shedding can help to reduce itching and leave him cool and prepared for summer.
Adjusting Your Grooming Routine
While senior dogs enjoy many benefits from a trip to the groomer, you may need to make some modifications to maximize your dog's comfort. Start by having a discussion with your groomer about what they would recommend. They might use a soft yet grippy mat on the table, might break the grooming up with plenty of breaks and might exercise caution when lifting your dog, knowing that he's dealing with some discomfort.
You can also use CBD to increase your dog's comfort and relaxation during grooming sessions. Products like Zebra CBD Canine Joint & Hip Chews can help to relieve discomfort, so it's easier for your dog to stand on or be transferred off of a grooming table. You can also use Zebra CBD Canine Oil to support overall wellness, a calm disposition and joint health.
If you have any doubt about your dog's health in relation to grooming, then definitely take him to the vet for a checkup before scheduling a grooming session. Your vet might make some additional suggestions, such as doing some grooming at home in between appointments so that professional grooming sessions are shorter.
A trip to the groomer is beneficial for dogs of all ages, including seniors. Treating your dog to regular grooming sessions is just one more way you can support his overall health as he ages.