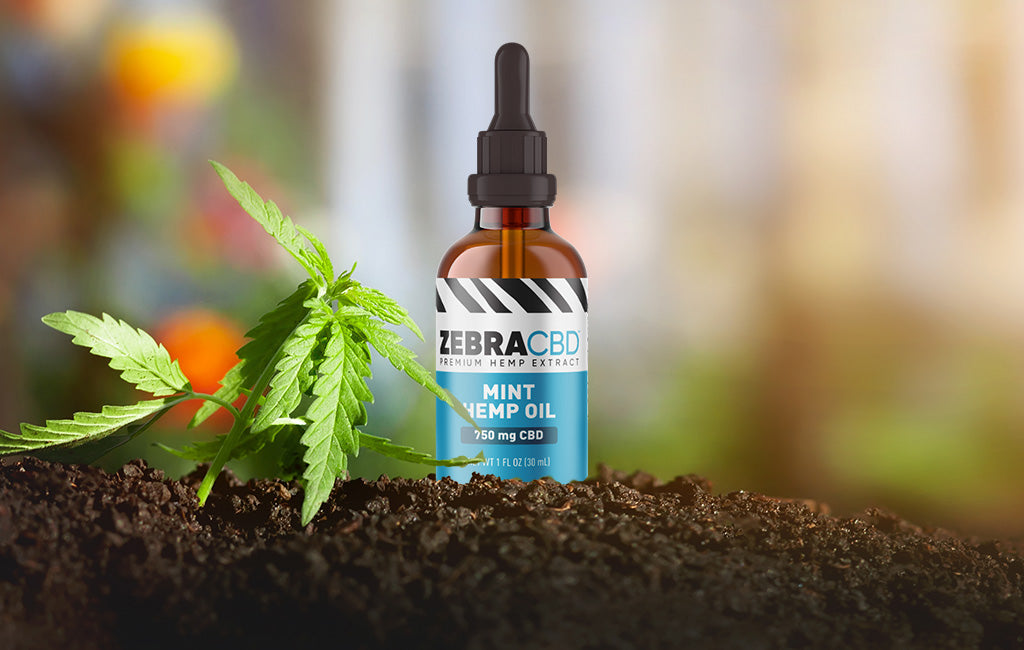 Zebra CBD Hemp Oil is a full-spectrum CBD oil that comes in both a natural and refreshing mint flavor. Our vegan, CBD hemp oil is made from organically grown hemp and formulated to deliver maximum efficacy in just a few drops placed under the tongue. It contains the purest, and most expedient access to the many benefits of CBD to help you optimize your well-being.
Hemp Extract and CBD
Although derived from the same plant, full spectrum hemp extract and CBD are not necessarily the same. Hemp extract contains all the cannabinoids, over 100 different compounds. But, not all CBD products contain all the active ingredients found in hemp. Our extraction method results in a full-spectrum oil in which various compounds in hemp including cannabinoids, terpenes, essential fatty acids, flavonoids and other beneficial nutrients are preserved.
CBD, short for cannabidiol, is one of the many cannabinoids found in hemp. Natural equivalents of CBD are also naturally produced by the body's endocannabinoid system. Taking hemp extract containing CBD simply supplements the body's own cannabinoids to promote optimal wellness.
Although CBD is the most biologically active cannabinoid in hemp extract, the other ingredients act synergistically with the CBD to increase the wellness potential of the product. This phenomenon is known as the "entourage effect," in which the contents of the product work together to maximize their effectiveness. This effect is only found in full-spectrum CBD. The terpenes in hemp extract may help relieve stress and tension.
MCT Oil
Zebra CBD hemp extract is blended with a pure coconut MCT oil — a fat that contributes to the many health benefits of coconut oil.
MCTs, or medium chain triglycerides, are beneficial for health because they behave differently from other fats in that they are not immediately stored as fat; they can instead be readily used for energy by the body. This means they can help support healthy metabolism and could potentially promote weight loss by suppressing appetite. 
The hemp and MCT oils in Zebra CBD Hemp Oil products synergistically increase absorption to maximize the bioavailability of active ingredients in both oils. Our mint flavor oil includes mint essential oil; otherwise the ingredients in our natural and mint oils are identical. Both products are designed to support optimal wellness.