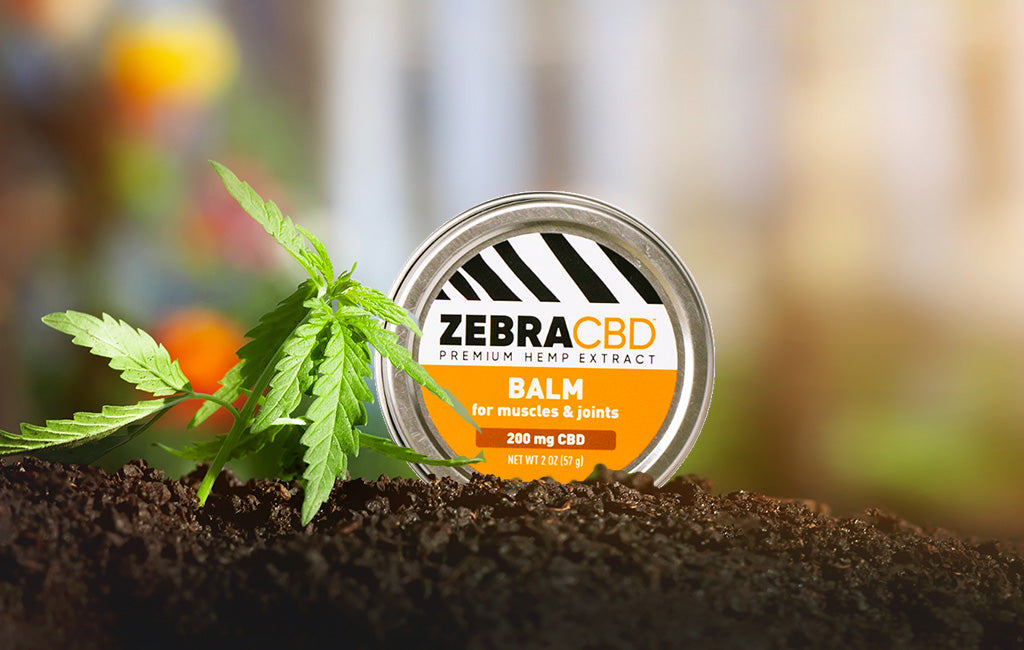 Zebra CBD Balm was made specifically for athletes and active people who want quick relief from muscle and joint discomfort in topical form. Our natural balm is a CBD topical that comes in a convenient, compact tin and contains nine botanical ingredients, including third-party tested CBD oil, that work together to help in recovery from exercise induced inflammation in joints and muscles. As an added bonus, scents of eucalyptus, lavender and spearmint oils impart an immediate sense of calm while the balm goes to work on sore muscles and joints.
Sweet Almond Oil
Sweet almond oil appears to have several benefits for skin integrity and healing — many of which can be attributed to its zinc, Vitamin B, beta-zoosterol, squalene and alpha-tocopherol content. Studies have shown that almond oil can reduce increase moisture content, and improve skin condition, which is why it's often used in the cosmetic industry.
Coconut Oil
A rich source of Vitamins C and E and lauric acid, coconut oil has been shown to improve skin health. It is easily absorbed and has a protective effect on the skin. 
Avocado Oil
Studies have shown that components of avocado oil helo alleviate joint aches and reduce inflammation. Avocado oil may also promote healthy aging through its beneficial effects on the skin.
Cocoa Seed Butter
Cocoa seed butter is often used in skin moisturizing products for its ability to hydrate and improve elasticity. This is often attributed to its fatty acid content, which may form a protective barrier over the skin and prevent dryness.
Shea Butter
Derived from central Africa, shea butter is a rich and creamy oil often used to repair dry and cracked skin. Topical use of shea butter found that it was useful for moisturizing skin.
Eucalyptus Oil
Eucalyptus oil appears to temporarily relieves joint aches and muscle pain.
Lavender Oil
Aromatherapy using lavender oil can be effective for treating muscle strains as well as improving skin conditions, minor headaches, burns, and everyday stress.
Spearmint and Peppermint Oils
These oils come from the two most popular types of mint, and have been shown to be beneficial in reducing inflammation related to exercise, relaxing muscles, and relieving muscle spasms when used topically or through aromatherapy.
Beeswax
A common ingredient in skin ointments, beeswax can be beneficial in the treatment of wounds, burns and joint soreness, largely due to its antioxidant properties.
Premium CBD Oil
 Our Zebra CBD Balm contains high-quality CBD oil derived through a gentle process of CO2 extraction, which helps maintain its purity and range of natural components. Our balm helps in recovery from exercise induced inflammation
With the myriad benefits of the botanicals in our CBD oil roll-on and CBD Balm, you'll want to keep it on hand so it's available any time you have aches or discomfort in your muscles or joints. With the relaxing scents imparted by essential oils plus the quick relief it provides, you might even want to keep tins stowed both in your gym bag and at home.