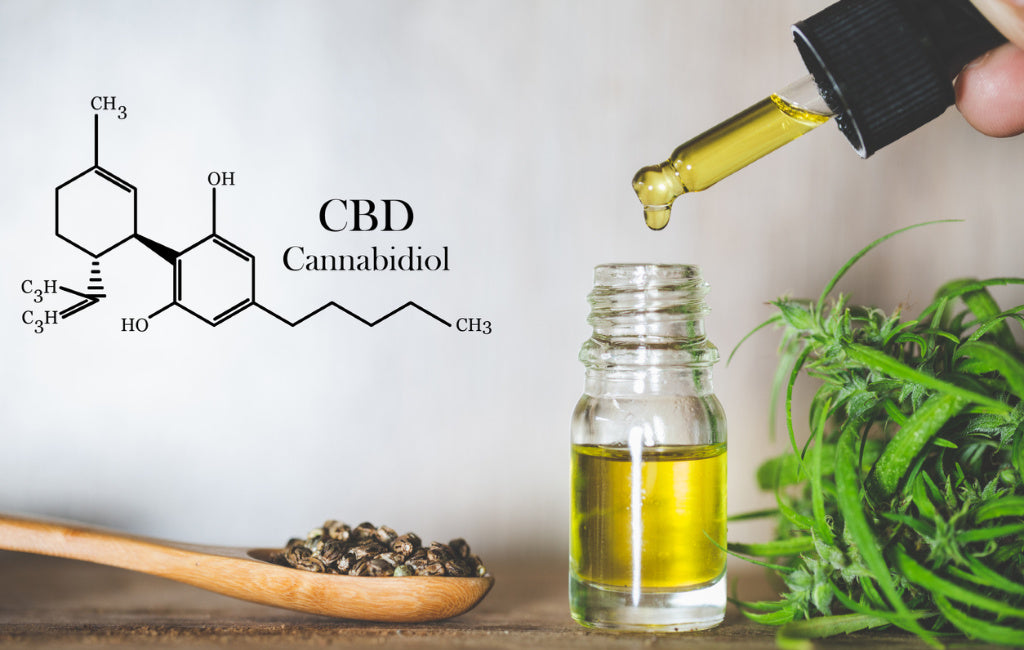 There's a lot of confusion around the terms "hemp seed oil," "CBD oil" (also called CBD extract oil or full spectrum hemp extract) and "cannabis oil." This is partly because these oils come from different parts of the hemp plant, or from plants containing different amounts of tetrahydrocannabinol (THC), the psychoactive chemical that produces a high. But they are all used for very different purposes.
Hemp Seed Oil
Hemp seed oil is made from the seeds of hemp grown for industrial purposes. Hemp seeds may contain trace amounts of THC, CBD or other phytocannabinoids.
Hemp seeds are rich in plant-based proteins, which are lower in calories and fat and higher in fiber and essential nutrients than animal-based proteins. The seeds contain Vitamin E and minerals such as phosphorus, potassium, sodium, magnesium, sulfur, calcium, iron and zinc, plus omega-3 and omega-6 fatty acids, which lower cholesterol levels and increase metabolism (among other health benefits).
The easiest way to verify if a product is hemp seed oil, CBD oil or cannabis oil is to check the label for the percentage of THC it contains. 
Studies have shown that topically applied hemp seed oil promotes skin health. People also use it as a natural skin moisturizer. Hemp seed oil can be added to food as a vitamin supplement and as a replacement for olive oil in salads. It's used in shampoos and soaps and as a replacement for petroleum in plastics and paints.
That said, if your reason for trying a hemp-based oil is primarily for health reasons, CBD oil is the better option as it can provide greater additional benefits.
CBD Oil
Most CBD oil is made from the stalks, stems, and flowers of the hemp cannabis plant. By law, CBD must be extracted from hemp plants containing less than 0.3% THC., which won't get you high. It is then diluted with a carrier oil like MCT or coconut oil. Premium oils like Zebra CBD use only the plant's aerial parts (flowers) but not the stalks, stems or leaves as oils from stalks and stems will not product the same benefits.
CBD Oil contains phytocannabinoids, including CBD and THC. CBD oil is what you want for immediate relief from common health issues, including exercised-induced muscle and joint discomfort, mood and sleep disorders, stress, tension and normal blood pressure support. Many active people and athletes have incorporated the use of CBD roll-ons, oil or tablets daily to promote an overall healthier lifestyle.
One way to determine if you're buying CBD oil or hemp seed oil is by the price: Hemp seed oil is less expensive than CBD oil — typically about $15 a bottle on average. But the best way is to check the ingredients list. Some ingredients you should look for on a CBD oil label include cannabidiol (CBD), full-spectrum hemp, hemp oil, hemp extract blend or full spectrum sunflower oil blend. Hemp seed oil will have this listed as its only ingredient.
Cannabis Oil
Cannabis oil is extracted from cannabis plants containing 0.3% or more THC. The extract usually contains both CBD and THC, with the typical THC percentage in the extract at around 50%, but sometimes as high as 75%.
Cannabis oil and CBD oil also differ when it comes to side effects. While CBD oil is generally well tolerated by most people, potential side effects of cannabis oil include diarrhea, tiredness, and changes in appetite. Hemp oil and CBD oil are legally available for purchase across the United States. Because of the legal issues surrounding THC, cannabis oil is generally available only in states that have legalized marijuana for medicinal and/or recreational use.
The easiest way to verify if a product is hemp seed oil, CBD oil or cannabis oil is to check the label for the percentage of THC it contains. If it's 0.3% or more THC, it's cannabis oil. 
CBD oil is more available (and more popular) because it is now legal across the United States, does not get the user high and is generally well-tolerated. Cannabis oil has medicinal benefits as well, but it can be difficult to obtain unless you live in a state where it's legal, or you have a medical marijuana card. It will get you high.
Before you purchase CBD oil, always confirm the ingredient list on the label matches up with the oil you want and you'll never be disappointed.