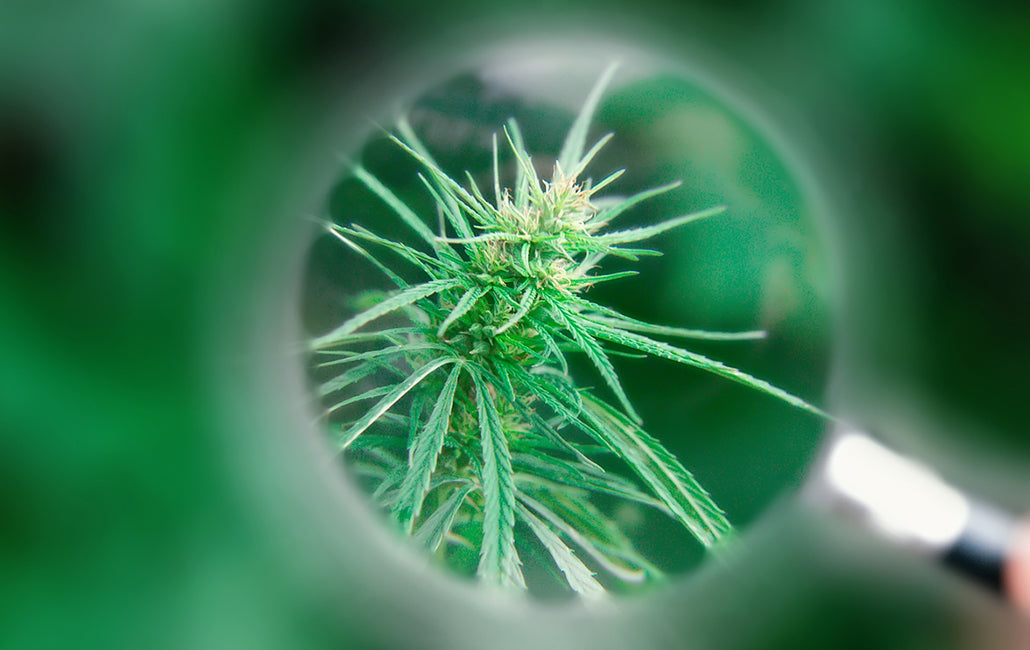 You've made up your mind: You're going to try CBD oil and see firsthand what all the fuss is about. But do you know how to buy cbd oil online that will give you the results you're looking for?
You Google "CBD" and quickly become befuddled by all the confusing information available on the topic… 

What type of cannabinoid (CBD) products are best for me?
How do I know that I'm getting value for my money?
Is the company reputable?
All good questions. To help you answer them, we've put together tips to guide your research when shopping for CBD products:

Is the CBD product full-spectrum, broad-spectrum, isolate or a distillate blend?
It can be overwhelming for first-time consumers to figure out the differences among full spectrum CBD oil, broad spectrum CBD oil and CBD isolate.
The most popular type of hemp CBD oil is full-spectrum. Full-spectrum CBD oil contains CBD (cannabidiol), less than 0.3 percent THC (the psychoactive ingredient in cannabis), plus many other cannabinoids such as CBG (cannabigerol), CBN (cannabinol), CBC (cannabichromene)and CBDA (cannabidiolic acid). With full-spectrum CBD, you get what's known as the "entourage effect": a synergistic interaction of multiple cannabinoids that produces greater therapeutic benefits.
Broad-spectrum oil is ... ideal for people who don't want to ingest THC, but still want to benefit from the entourage effect.
CBD isolate is pure CBD. It contains no other cannabinoids, which means you don't benefit from the "entourage effect". Without the other cannabinoids, your dosage of CBD isolate must be very specific to get the desired effect. Because of this challenge, most consumers prefer full-spectrum or broad-spectrum CBD oil.

A CBD distillate blend (full spectrum + CBD distillate) is ideal for people who want extra CBD in each dose but still want to benefit from the entourage effect. Many companies blend the distillate with full-spectrum to create a premium oil with an increased percentage of CBD that looks more appealing and has a smoother taste.
Broad-spectrum oil is similar to full-spectrum, but with no THC included. It's ideal for people who don't want to ingest THC, but still want to benefit from the entourage effect.
While shopping for cannabinoid (CBD), it is important to keep in mind that CBD oil is not the same as hemp seed oil. Both CBD oil and hemp seed oil are sometimes labeled as hemp oil. But while CBD is extracted from the aerial parts of the cannabis plant, hemp seed oil is extracted by cold pressing hemp seeds. Hemp seed oil contains little to no CBD and is rich in omega fatty acids, Vitamin E, and protein, so it functions differently than CBD oil. 
How to Ensure You Buy Quality CBD Oil
Does the company post third party testing information on its website? A Certificate of Analysis (CoA) is issued by a third-party testing facility. It will tell you whether the CBD product is free of pesticides, mold, bacteria and heavy metals. Plus, it will give you the breakdown of the cannabinoids in the product.

Somewhere on the CoA, it should indicate that the test lab is in compliance with the International Organization for Standardization (ISO). If that information is not included, contact the company and ask them what accreditation service they use.

If they don't have a current CoA for each product, you might want to consider a different brand.

How is the CBD is manufactured? The most popular extraction methods for removing CBD from the hemp plant are ethanol extraction and supercritical CO2 extraction — both tried and true methods. Some companies use toxic solvents such as propane, hexane, pentane and butane in the extraction process to cut costs. Although the goal is to remove these solvents from the CBD after extraction, sometimes traces remain that could be hazardous to your health. This is why it's important to check the company's CoA.
Where did the hemp come from? CBD manufacturers in Colorado, Kentucky, Northern California and Oregon tend to be more experienced growers. Plus, they're generally known to have higher quality-control standards and are more likely to use organic farming methods. Products that use hemp produced outside the United States do not have to take part in state or federal testing, which means they may not be following the FDA's standards for manufacturing.

Is the dosage clearly listed on the label? Key features of a CBD oil label include the number of milligrams of active CBD per serving, bottle size, serving size, batch number or lot code, expiration or best used by date and suggested use. The label should also have a clear indication of the type of CBD product it is whether it is full spectrum, broad spectrum, isolate, or blend. For example, our CBD tablets are clearly labeled with 25 mg of premium hemp extract CBD oil and each tablet's active natural ingredients.

It's important to know exactly how much CBD per dose is included so you can gauge the dosage that will give you the greatest benefit.

Other information to look for on the label is the supplement facts panel which lists additional ingredients and the amounts per serving. It is now required in most states that the label also include a statement claiming the product contains less than 0.3 percent THC.

Is the CBD company trustworthy? You should shy away from a company that makes specific medical or disease claims. Specific medical claims are allowed only for prescription medications that have been fully tested by the FDA. If a company is violating FDA rules regarding product claims, there's a good chance they are just in it to make a quick buck and may also be ignoring other rules and procedures that could impact the quality of their CBD.
If you take the time to ask the right questions, you'll never be disappointed by the quality and value of CBD you buy.