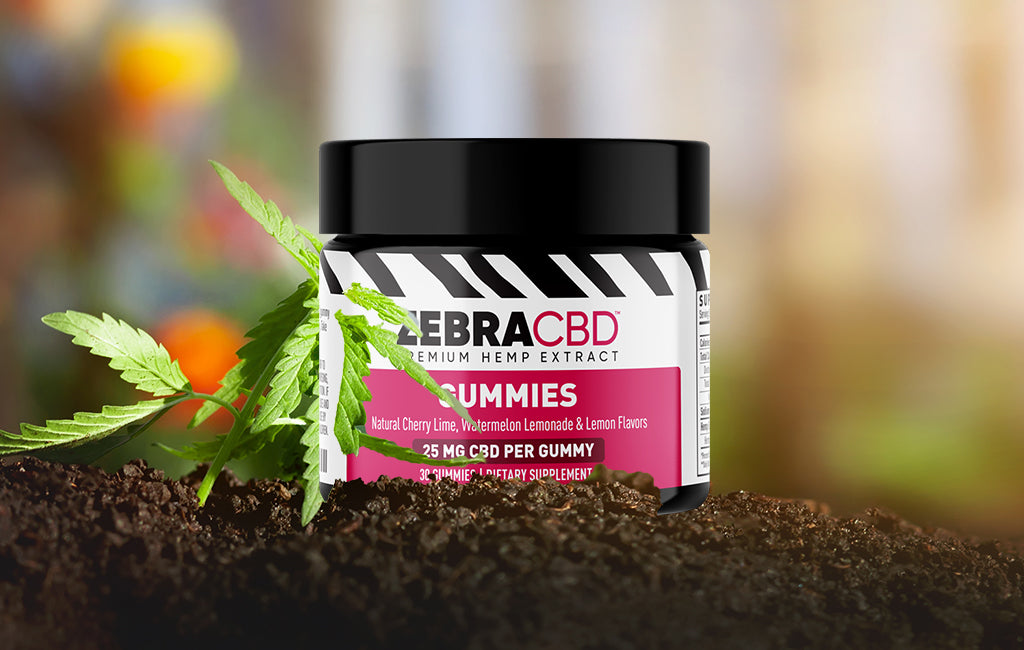 You've heard the buzz about all the potential health benefits, like pain relief related to an active lifestyle, improved mood,  stress reduction and better sleep associated with regular cannabidiol, or CBD, supplementation. You may be curious to try CBD for yourself but it can be overwhelming to choose between all those options, from CBD oils, CBD capsules, or topical products, to edibles like chewables, or even CBD infused gummies. And with so many products made with CBD oil cropping up, how do you know where to start? 
It's important to know something about the ingredients in the gummies you are considering purchasing to ensure you're getting maximum benefits with minimal additives.
If you're interested in ingesting CBD oils but don't like the idea or taste of taking straight oil, another option might be CBD gummies. You may be wondering do CBD or CBN gummies really work? You can reap the benefits of supplementation with CBD in the form of a tasty, chewable CBD gummy, much like a gummy vitamin. Gummies are also an easy, convenient and fun way to get your daily dose of CBD. 
But not all gummies in the industry are high-quality. It's important to know something about the ingredients in the gummies you are considering purchasing to ensure you're getting maximum benefits with minimal additives.
At Zebra CBD, we encourage you to learn about how we make our new great-tasting, full-spectrum gummies. Below are some important details about our formulation that you can use to compare Zebra CBD Gummies to other gummy products on the market:
Premium CBD Oil 
In terms of CBD content, our gummies are formulated with premium, full-spectrum CBD oils with just enough distillate to impart a pleasant flavor and maximum efficacy. Our CBD oil comes from organic hemp grown on family farms in the USA. The hemp is regularly tested by a third party throughout its life cycle to ensure it does not exceed the 0.3% THC content guidelines set forth by the government. 
We use gentle extraction methods that minimize heat exposure and preserve the quality of the CBD oil. This method of extraction is necessary to maximize the benefits of all the cannabinoids in our product.
Natural Colors & Flavors
Zebra CBD gummies are colored with naturally derived pigments instead of artificial food dyes. They are also packed with naturally flavored fruit extracts. 
Many people choose gummies for the taste. In manufacturing our Zebra CBD Gummies we have removed some of the bitter tasting chlorophyll from the hemp oil. This improves the flavor of the gummies, giving them a milder taste and removing some of the naturally "earthy" flavor of hemp extracts. 
Tapioca Syrup 
Our vegan CBD gummies are sweetened with tapioca syrup, a natural alternative to refined sugar. Tapioca syrup is a natural ingredient that comes from the cassava plant, a root vegetable similar to a starchy tuber or potato. 
Other gummy candy may be sweetened with high fructose corn syrup, which contains more fructose and calories than tapioca syrup. Studies have found excessive intake of fructose, like that found in high fructose corn syrup, is linked to poor health outcomes.
Pectin
Most gummy supplements and candies are thickened with gelatin sourced from animals. We use pectin to thicken our CBD gummies instead, keeping them 100% vegan. Pectin is a type of fiber found in fruits and vegetables. When pectin is heated, it forms a gel-like consistency that creates the gummy texture. 
If it's your first time trying a CBD product like CBD gummies, be sure to read the dosing recommendations and start small. Our Zebra CBD Gummies provide a consistent dose of 25 mg per gummy. It's a good idea to start with a single gummy or even half a gummy to determine the amount you need to notice positive effects.. You can always increase your dosage if you don't notice any change.