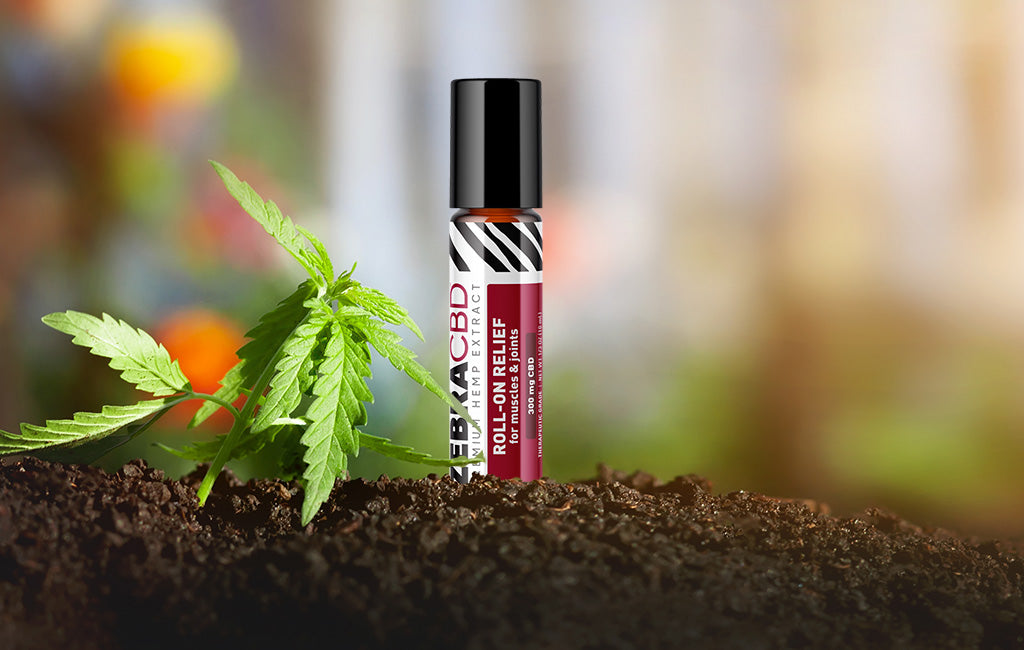 By Lauren Panoff, MPH, RD
Zebra CBD Roll-On Relief is designed to be a convenient, mess-free on-the-go option to target muscle and joint discomfort. Over-the-counter products don't always do the trick when it comes to these ailments. Whether you're an athlete looking to alleviate aches from activity-related injuries or just looking for relief from everyday discomfort, Roll-On Relief can help. Our formula contains seven effective ingredients in one convenient, easy-to-use applicator bottle.
Coconut Oil
Coconut oil is used in many skincare products, and has been used to treat infections and wounds for thousands of years. It's rich in vitamins C, E and lauric acid, and is easily absorbed. Some research indicates that coconut oil can reduce the pain from exercise induced joint discomfort
Premium CBD Oil 
Hemp may have many applications for aches,  management of discomfort and reducing inflammation. We use organically grown, high-quality CBD oil in Roll-On Relief, derived through a gentle process of CO2 extraction to help maintain its purity.
Menthol and Peppermint Oil
Menthol is a natural cooling compound found in peppermint oil, and is often a constituent of cooling and analgesic products. It may be helpful in alleviating pain from exercise induced discomfot.  Menthol was effective in reducing soreness among workers with activity induced discomfort in their hands and arms.
Lavender Oil
Lavender oil applied topically may relieve aches and discomfort. When used in aromatherapy, it can also be helpful for reducing muscle discomfort improving skin, and stress.
Eucalyptus Oil
Eucalyptus oil appears to help with activity induced discomfort.
Sweet Almond Oil
Sweet almond oil is rich in compounds that may help reduce scarring and increase moisture content and skin support — one reason why it's often used in the cosmetic industry.
The combination of these highly beneficial oils in Zebra CBD Roll-On Reliefcan help you manage your joint and muscle tension to get you moving smoothly again.